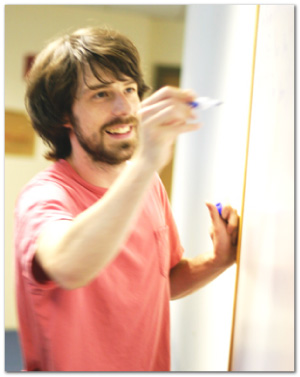 Ray, ITA Engineer
Founded by MIT computer scientists in the late '90s, and acquired by Google in 2011, ITA Software is a leading provider of innovative solutions for the travel industry. Our exceptional technical professionals are as passionate about their lives as they are about their work. We take complex challenges and deliver solutions that have a transformative impact on a large, dynamic industry that affects millions of people daily.

We offer an innovative and intellectually stimulating work environment and an attractive, diverse, and socially relaxed culture that values hard work and technical excellence. We also offer individually-tailored compensation packages that can be comprised of competitive salary bonus and equity components, along with the opportunity to earn further financial bonuses and rewards.

ITA's founders set out to create a company where they themselves would want to work. And they did — a culturally diverse environment that honors employees and their families, fosters creativity and ingenuity, gives back to the community, and encourages a balance between work and home life.

We're always on the look-out for new Googlers.
Search for all of our open ITA Software positions at Google Jobs.